Old school runs through me. So I find emails boring. Hand written and personalized postcards are always intriguing. One can only write so much with such little space--making all those who engage in it a tad bit mysterious making the reader and the writer wonder what's really happening on each side.
One day, I'll have a wall filled with framed postcards... but for now, it's best to hang a few here. I've chosen the top 5 from my collection of postcards sent to me and I'm placing it in no particular order: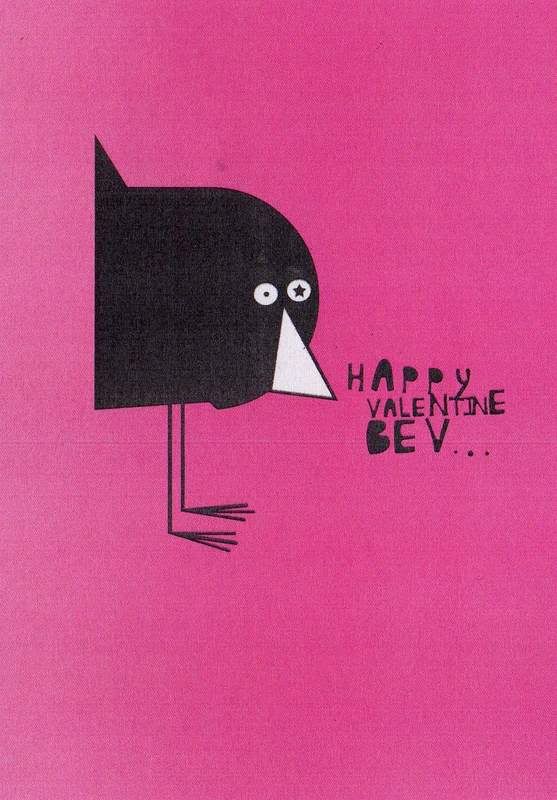 Isn't this postcard the sweetest? In a grim kind of way.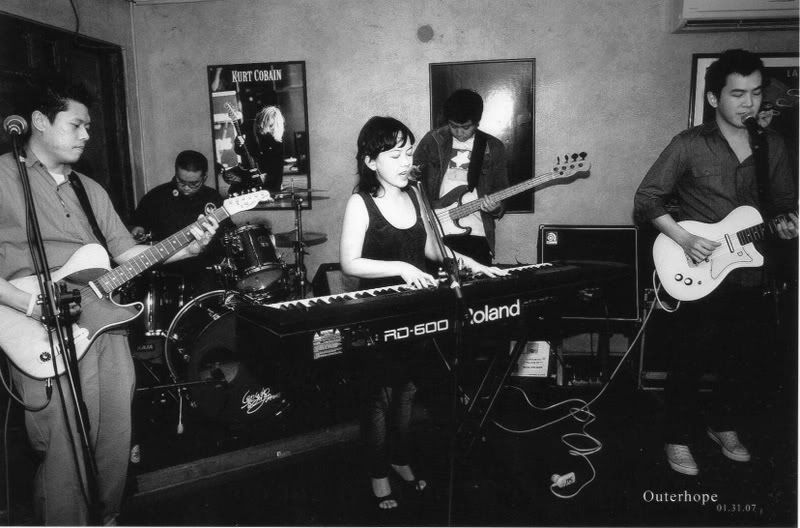 Long story.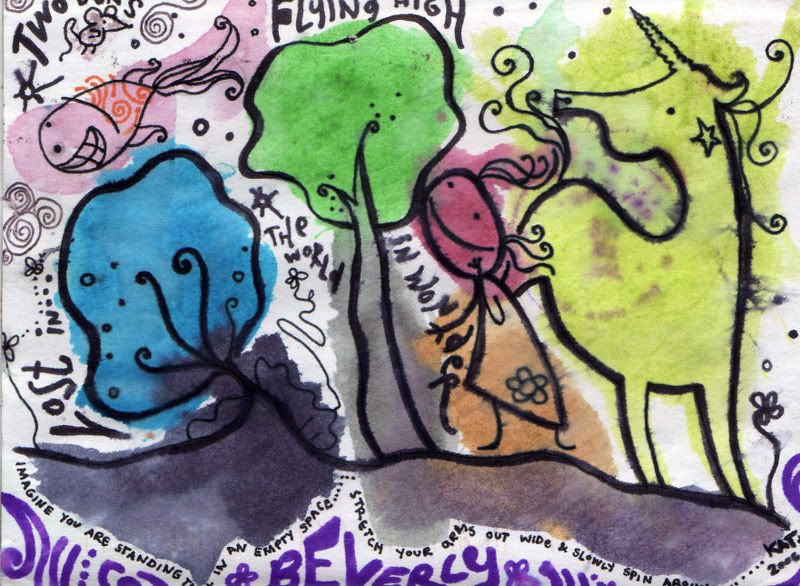 From my friend Kat, who I haven't seen in 4 years since she moved to the States. Yet we continue this extraordinary correspondence. I like how the paint smears outside the traces of her black pen making it look wet and fresh.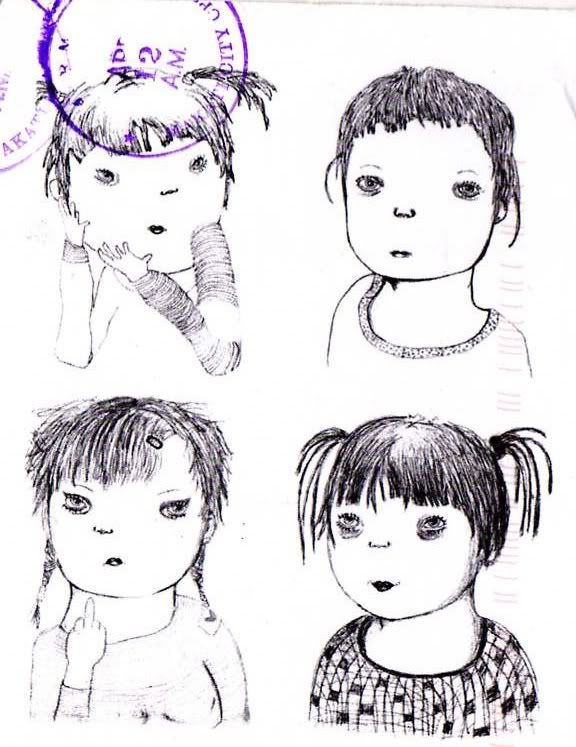 This one's from Spain. I think I'm one of these girls drawn here.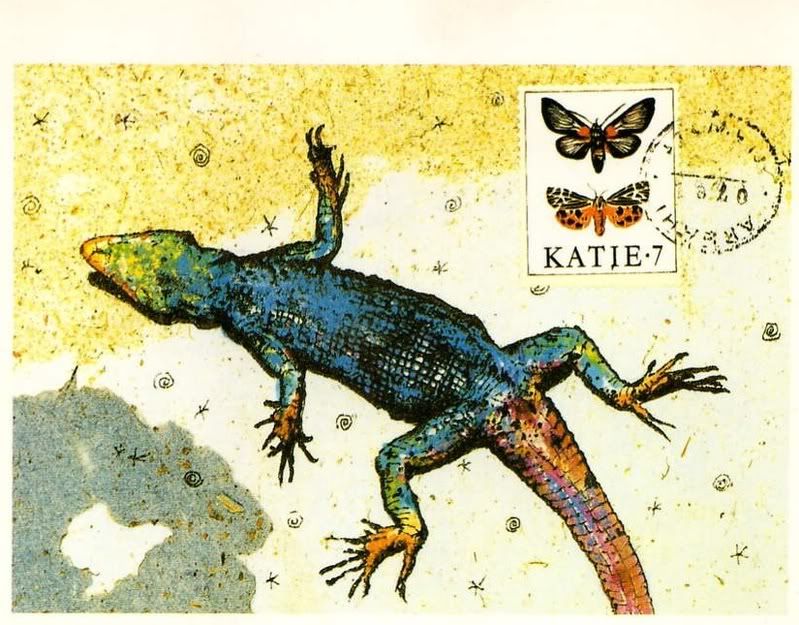 Nick Bantock made this postcard and was given to me by a copywriter. She knew I was a fan of his novels and on the last day of my short stint in the advertising world, she handed this to me with the note written: "less in life's shit and more on sweetness"
More to come. Im waiting by the door for someone to slip me a note.